Vicious Cycles, Mandates, Sandstorm and Autogramm at Wise Hall.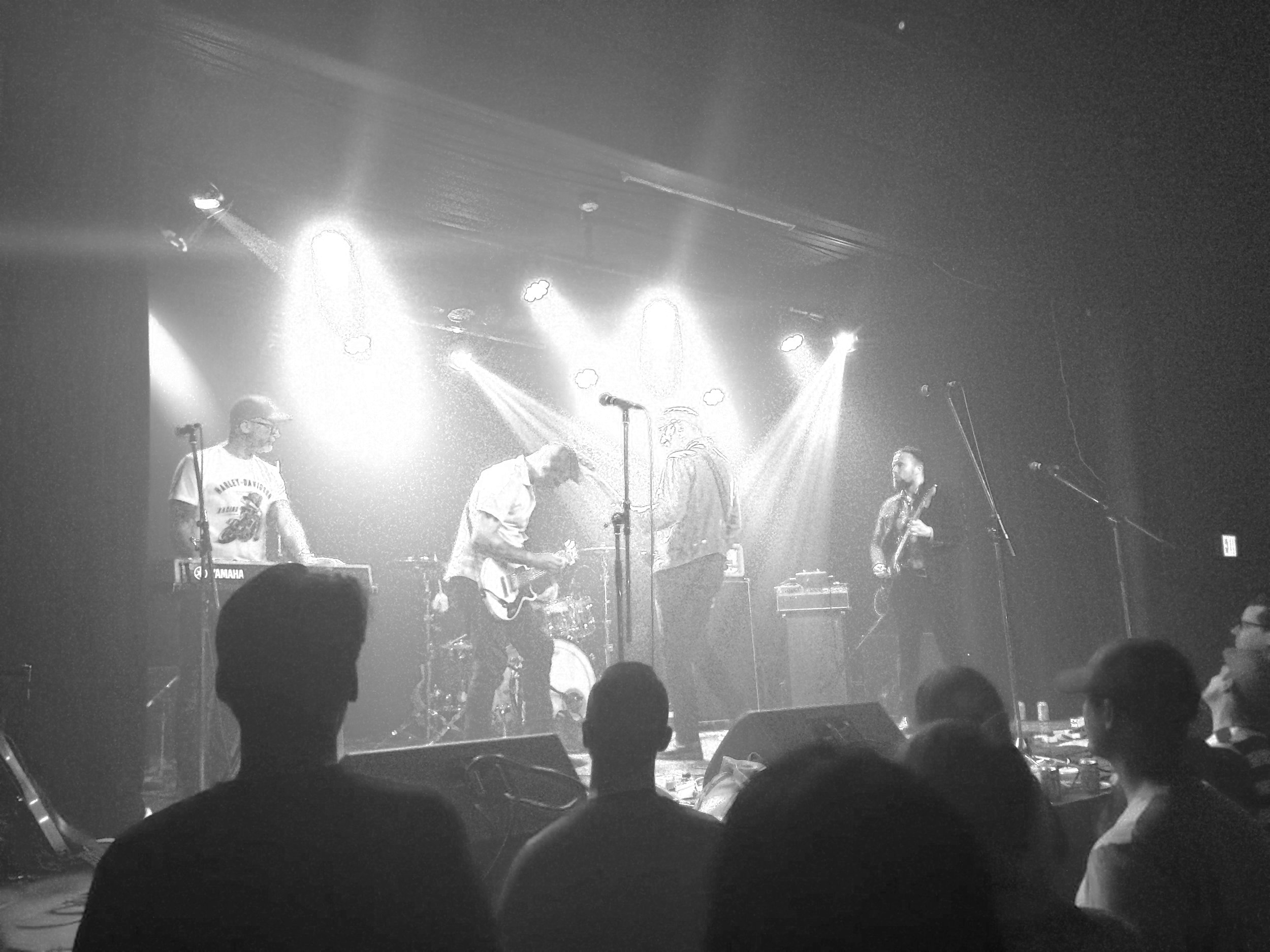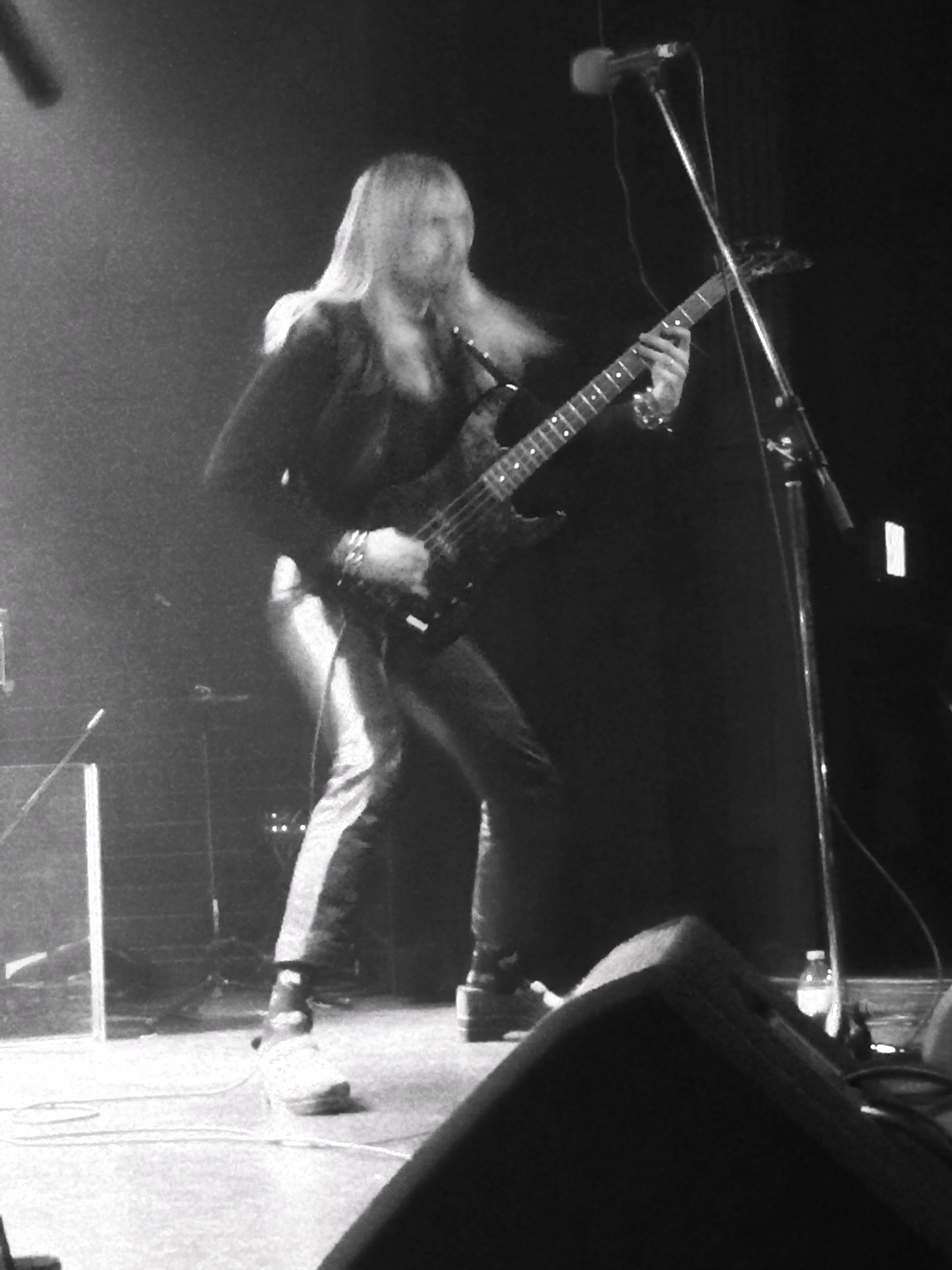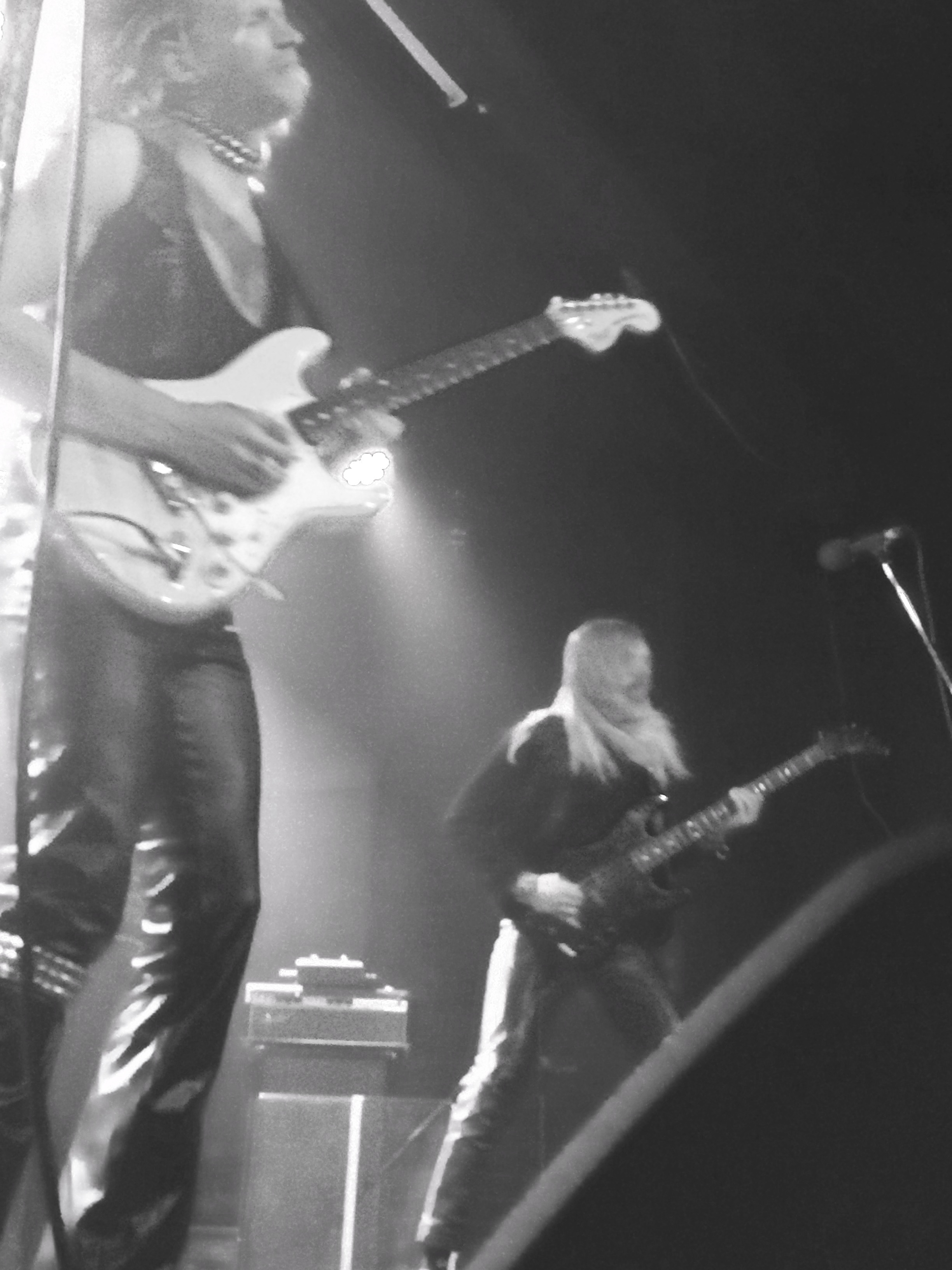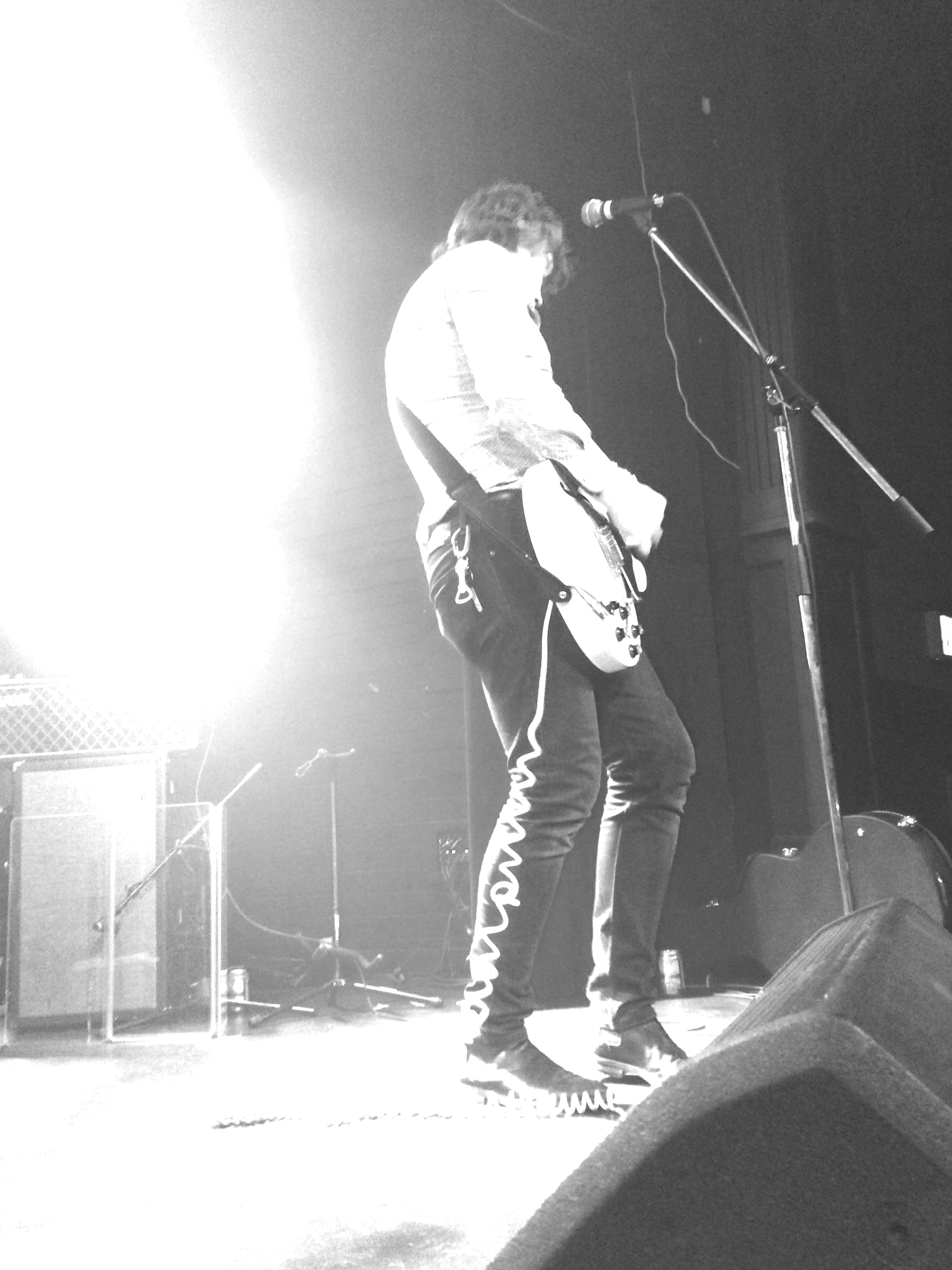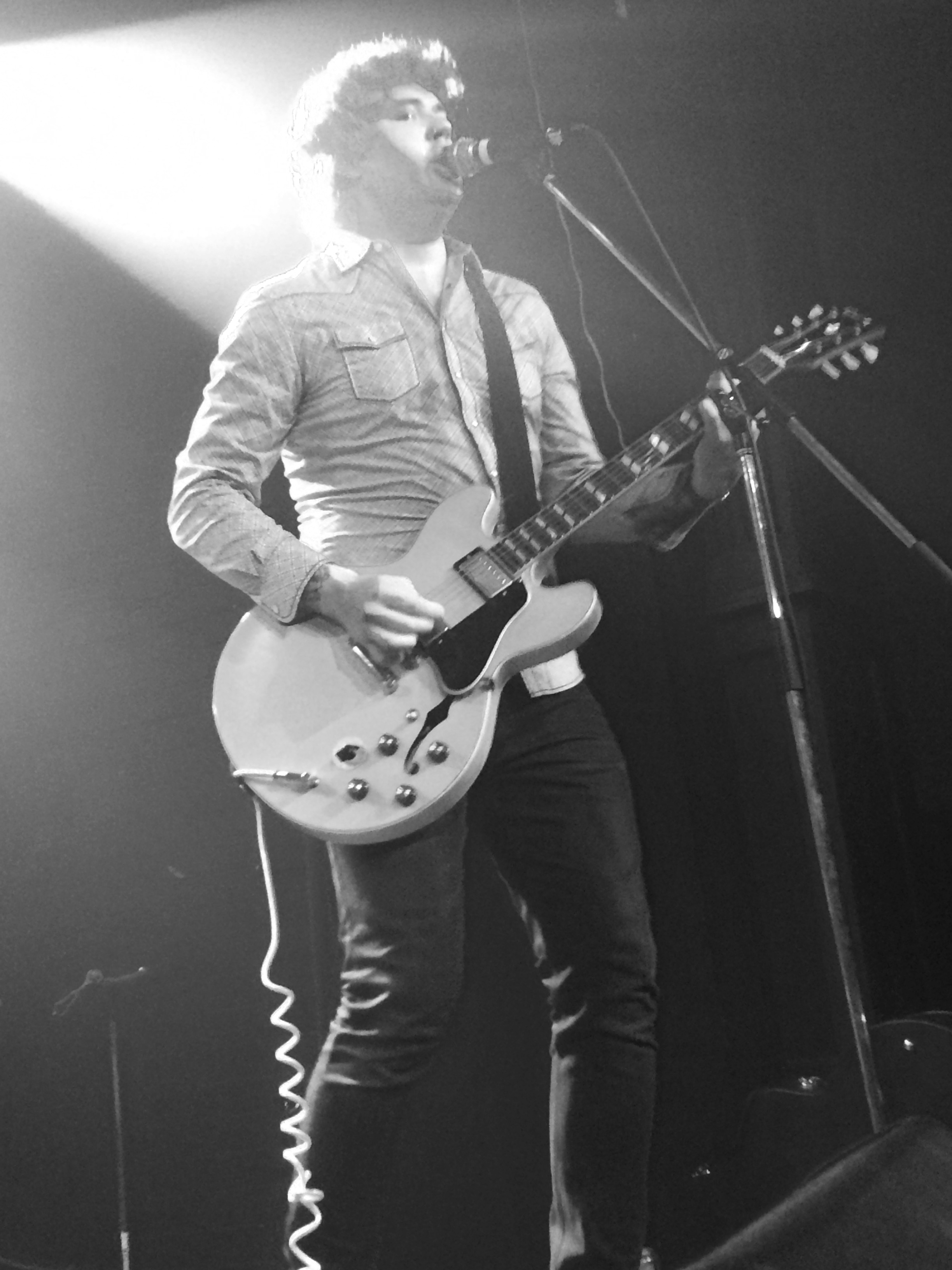 June 15th at the Wise Hall had the friendliest motorcycle gang (despite their tough-guy name) that you ever met releasing their new LP, Motorcycho to an adoring audience but not before three killer sets by some of the best rock 'n' roll bands around. Opening up was the best damn new wave band Vancouver's been treated to since Petroleum By-Product. Autogramm played some selections off of their LP that came out last year and is being treated to a European release in time for some tour dates there. We've mentioned them before but for those that are following more loosely, they play a bang-up 80's wave rehash with blaring sirens illuminating groups like The Cars, Tubeway Army and The Nerves. This sounds like it might be the influence to many throwback culture vultures attempting to get the Burger Records payola but I assure you that none of them do it with as much respect and FUN as Autogramm do it. They're also brilliantly tasteful at pulling it off. It's record store clerk dream 80's new wave pop that even has some weird songs tossed in that break it away from being a straight ahead powerpop rehash. Remember that picture disk compilation that came out in the 80's with the new waver surfing an ironing board with his cool sunglasses and red tie? Autogramm should have been on that comp. Since seeing them from the beginning to now Jeff's really managed to move fluidly from his dual duties on guitar and synth. No easy task if we're also counting his job on lead vocals. Seriously great songs and some of best dudes. Where Autogramm is bubblegum, Sandstorm is salty leather. Harkening back to classic era hard-rock/heavy metal, think Judas Priest, Scorpions with seemingly zero self-awareness. If Sandstorm was bad it would be considered outsider music. But Sandstorm is not bad. Sandstorm is incredible. Pleather, leather, incredible facial hair, fingerless gloves. Dual Scandinavian brother vocalists with harmonies and soaring falsettos are matched by tight, over-the-top guitar solos and great songwriting. Must be seen. The new wave of Vancouver heavy metal is actually killer. Mandates had a tough act to follow but came out of the gate blazing with their rock 'n' roll, riff-laden punk rock. Like a modern day Real Kids, the swagger is real. They moved through a set that was heavy with their newest LP, last year's Dead In The Face but still kept some top tracks like 'Tonight' laced into the set. Mandates are a band for the few that think that electric guitars are the coolest things that have ever existed. Vicious Cycles have really turned up the chops the last couple years. For years watching the Cycles was about wondering what was going to break, a guitar? someones teeth? The mania over the years (and member trade-offs) has simmered them down and what's been put in its place is a smooth running machine of rock. From garage rock by design to slick rock band by accident? It doesn't really matter. The shtick lies pretty close to novelty either way and over the course of about an hour, VC's played their entire new record and plenty of crowd pleasers from their near decade(?) long tenure showing just how many songs a band can write about two wheels and livin' free. They're one of those bands that has almost too much fun.
They're so fucking happy.
They're actually too fucking happy.
It's like a parody of a tough gang but no one is even trying to be tough so not even that fits. They're the Rugrats all grown up into a rock 'n' roll band. They're the twelve-and-a-half-year-olds making home-made ramps out front of their house doing rockin' stunts. They're the motorcycle gang you meet in the back alley that doesn't intimidate you, they just smile, nod, take you to an arcade and send you home properly sauced with a "kick me" sign taped to your back. If that is the level of camp that you crave then this is your favorite band. Though my taste doesn't line up perfectly with what the VC's have on offer, I really enjoyed watching them mature into the band they are right now. I still wish there was a little more violence on the stage, a little more blood in the teeth but I can settle for an honest smile and too much hair grease. Viva VCMC. At least someone in this fucking city is happy.
Photos by Josh. I know they're terrible. Write it in the comments ya dork. Vicious Cycles LP is in the review pile so you can look forward to more words on these guys soon.